Key Personnel
Justin Small – Chief Executive Officer
J
ustin is an expert in the day-to-day management of people and businesses in the cleaning industry.  With almost two decades of experience in the sector, he made his name as the founder of the Superclean Group, a respected business known for its excellent service across all facets of cleaning and maintenance. After starting out in the window cleaning business, Justin's attention to detail and reputation for service led to the establishment of a comprehensive cleaning operation that now operates under the Redclean brand.
With a proven management philosophy based on clear communication and a desire to obtain the best results for clients, Justin is the driving force behind Redclean's goal of providing the best service from the best people. As Chief Executive Officer of redclean, Justin is committed to ensuring the highest of management and operational standards across the group and building a powerful franchising presence across the country. 
Wendy Small – General Manager Finance & Operations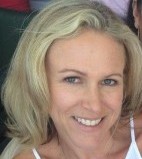 Wendy began working for redclean, in 2009.  Her employment background and studies covered Sales, Marketing and Public Relations.  She has throughout her working career focused on client relations and customer service and believes building relationships is the key to growth and longevity with clients.  Her positive attitude and keen sense of initiative make her an asset within redclean.   Wendy has a strong proactive attitude and listens to clients and potential clients and keeps up to date with new systems that can relate to the business, increase sales and improve redclean's services.
David Lafleur – NSW General Manager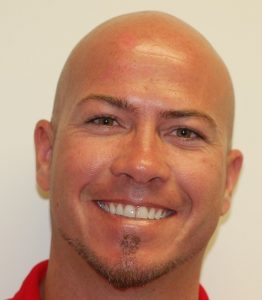 David has a keen eye for detail which is perfect for his role as redclean's NSW General Manager.  He works seamlessly with our clients, supervisors and our cleaners making sure everyone is happy.  His initiative constantly improves productivity and efficiency. redclean's reporting systems and Davids management of them are a vital part of keeping the client up to date and maintaining our standards with full transparency.
Grant Steele – Area Manager
Grant is our 'go-to man'. His primary role is to ensure that the redclean team is delivering exceptional customer service to its clients and to assist the General Manager to ensure that the cleaning teams deliver best practice in accordance with company policies.
Ben Johnston – Area Manager
Ben is customer obsessed. His role is to ensure that your cleaning requirements are met. With over 20-years experience in a commercial operations role, Ben has a true understanding of what the client wants.
Cecelia Holmes – Marketing & Business Development Manager

Cecelia is a marketing consultant specialising in service industries.  She has worked with redclean for a number of years on client relationship management, BD/sales and marketing activities. Since mid-2016 she has taken on a permanent role managing the business development activities including tenders, proposals and our public interface via social media, content, website and community & industry bodies.
Kim Long – WHS Co-ordinator
Kim is the traffic Controller at head office. She implements all our site inspections via our online calendar system, compiles our QA and WH&S reports as well as ensuring all periodical and additional works are logged with cleaners and completed when required.